Cedar West-Family Housing


Please check the estimated wait list times before applying.
The University of Utah is phasing the complete closure of the Cedar Apartments by 2030. Any resident in a Cedar unit will be notified at least twelve months in advance of their building closure.
The Cedar West and Cedar East apartments are identical. The Cedar West apartments are located west of Foothill Blvd. and Sunnyside Ave. The Cedar East apartments are found east of Foothill Blvd. and Sunnyside Ave.
The Cedar apartments were constructed in 1971/1972 and consist of one, two and three bedroom apartments.
Students who are married, in a domestic partnership or are single parents are eligible to live in Cedar apartments.
Apartments are electrically heated and have central air conditioning.
Smoking is not allowed inside these apartments.
Only 110 volt clothes dryers are allowed.
All floorplans and descriptions below are for illustrative purposes only. Actual apartments assigned may vary. Units are unfurnished. Rental rates are established for July through June of each year.
All Cedar apartments are unfurnished except for the following:
Electric range with oven
Refrigerator
Kitchen garbage disposal
Vinyl or asphalt tile floor coverings in the kitchen, hallways, and bathroom
Carpeted bedrooms and living rooms (a limited number of apartments have vinyl tile instead of carpet)
Hookup for automatic washing machine
Vertical window blinds
Community Amenities
Courtyard

Playground

BBQ/Picnic Area

On-Site Maintenance

Short Term Lease

High Speed Internet

Bike Racks

Night Patrol
1 Bedroom 1 Bathroom
Approximate Square Footage: 543 Sq Ft
Monthly Rent: $905.00
Security Deposit: $400.00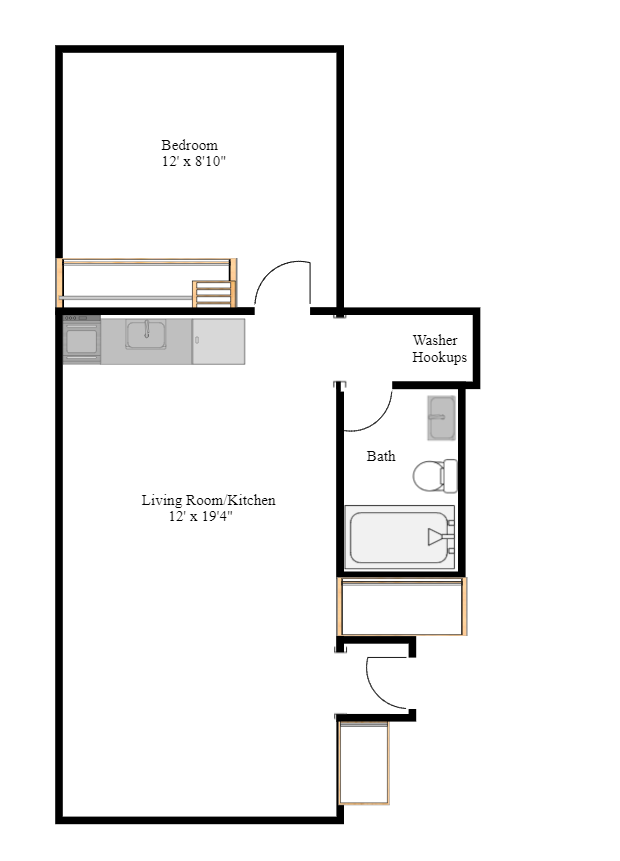 2 Bedroom 1 Bathroom
Approximate Square Footage: 687 Sq Ft
Monthly Rent: $1,029.00
Security Deposit: $400.00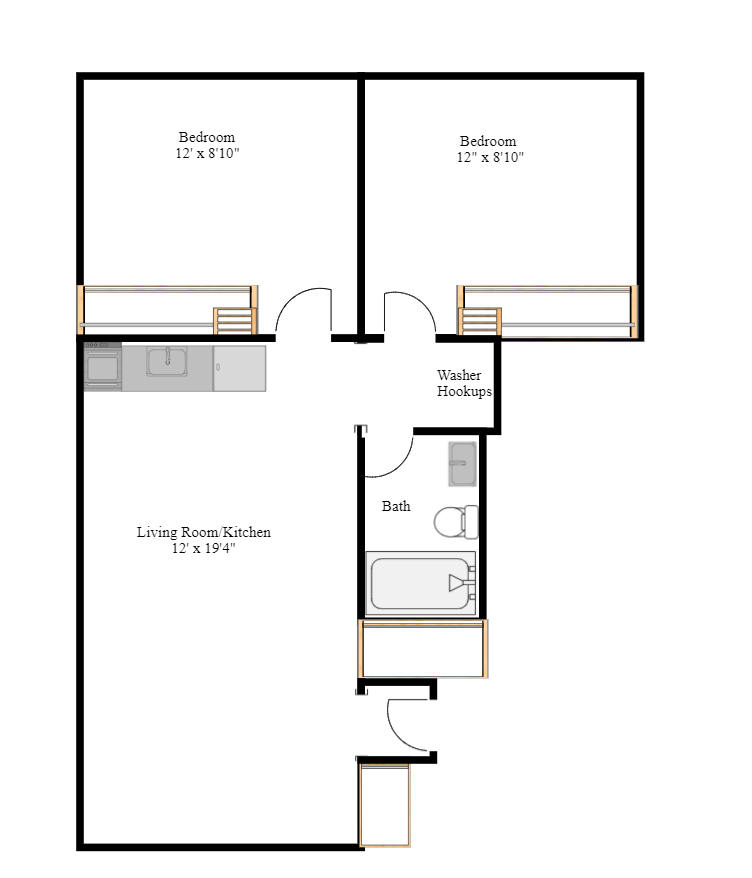 3 Bedroom 1 Bathroom
Approximate Square Footage: 1119 Sq Ft
Monthly Rent: $1,271.00
Security Deposit: $400.00